Special Events
Creativity, enthusiasm, and camp spirit are the ingredients to our amazing special events at Camp Burgess & Hayward. Although the themes and structures are always adapting, these diverse activities always facilitate fun and friendship. Here are some session highlights that are guaranteed to be unique, exciting and something to remember for years to come!
CAMPFIRES
At our ceremonial campfires, cabins have the opportunity to perform songs and skits.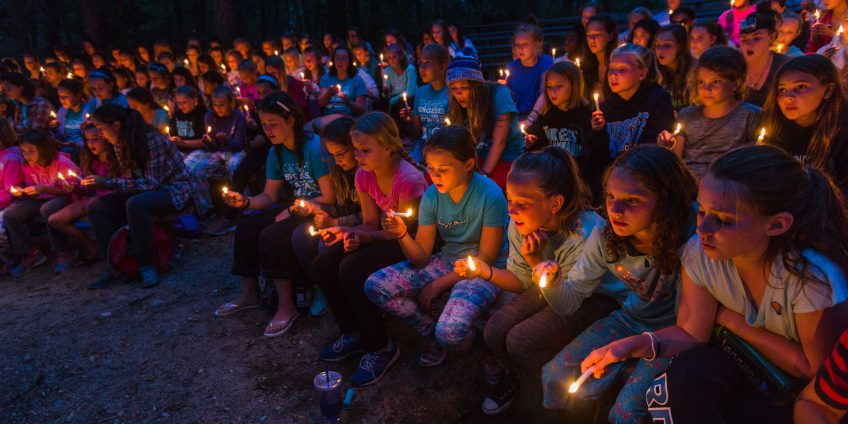 CO-ED DAYS & EVENINGS
Both camps come together for carnivals, Hawaiian luaus, olympic days, music festivals, and team challenges. These events vary session-to-session, with special events happening during particular sessions. Session 3 hosts our annual concert put on by campers and staff in the music, dance, drama, and singing interest groups- Another Lakeside Attraction (ALA). During session 4, we hold our color war, Mariners & Pioneers, which includes three days of red and blue-themed competitions and events, ending in a barbecue.
THEMED DANCES
A night of music and dress up themes like pirates, color splash, Wild West, and superheroes!
OVERNIGHTS
Cabins venture to a different campsites situated on our site. Appreciating the surrounding environment, we cook over the open fire, and cabins will have the option of sleeping out under the stars!
BEACH DAYS
Waterfront games and music highlight the fun as everyone spends the summer afternoon splashing in Spectacle Pond.
ALL-CAMPS
Camp wide competition and celebration are focused on with camouflage games, lip-synching competitions, and sports tournaments.